An Appreciation
One of the many emails received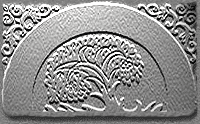 "... when i searched for my poem and found my website linked as well, i must tell you i cried for some time. tears of happiness, tears of remembrance. "isurvived.org" is one of the most remarkable experiences i've had lately. the faces, the names and stories. i sat up most of the night reading and crying...and smiling as well.

G-d bless you and all those who work to create "isurvived.org". it is a true mitzvah that it exists.

may the path rise up beneath your feet, and all that assist...and Love&Light to those who have survived, who have passed or are still with us, thanks to G-d. "